RESERVED AREA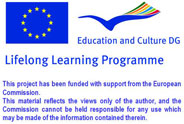 Database of Document
Homepage > Documents > Reviews of Pubblication
TITLE OF PRODUCT
:
BRITANICII NE ROAGA SA REDUCEM MIGRATIA ILEGALA
NAME OF AUTHOR(S)
:
Necunoscut
PLACE AND DATE OG PUBBLICATION
:
19 Aprilie 2005
TYPE OF PRODUCT
:
Article, Web Article
LANGUAGE/S OF PRODUCT
:
Romana
DESCRIPTION OF CONTENTS
:
Marea britanie a anuntat ca va renunta la viza pentru romani dupa ce problema migratiei ilegale va fi rezolvata. Ambasadorul Marii Britanii din Bucuresti, Quiton Quayle a declarat ca in ciuda faptului ca numarul muncitorilor romani ilegali a scazut, ramane inca la un nivel important. In plus, acesta a declarat ca vizele ar putea fi anulate inainte de integrarea Romaniei in UE, in 2007. Acest tip de vize sunt destinate acelor tari care se confrunta cu probleme precum migrarea ilegala si cer azil politic.

In ultimii trei ani (2004, 2003, 2002) numarul cetatenilor romani care solicita azil politic in Anglia a scazut de la 1000 de cazuri, la 150 in 2004. Chiar si in aceste conditii, numarul ramane ridicat si Anglia va adopta o serie de masuri active in vederea reducerii acestui fenomen.

COMMENTS ON THIS DOCUMENT
:
In 2005, 1577 de romani s-au intors acasa din Anglia ca rezultat al Deciziei de Readmitere adoptata intre Romania si Anglia. Dupa integrarea Romaniei in UE in 2007, media a dezvaluit ca un numar crescand de romani sunt stability in Anglia.

Intr-un articol publicat pe www.mareaunire.com/uk/stire in mai 2009, este aratat cum numarul romanilor din Anglia a crescut in cea mai mare parte deoarece in aceste comunitati rata natalitatii este din ce in ce mai mare si pentru ca romanii prefera sa-si reintregeasca familia in Marea Britanie decat sa se intoarca acasa.

NAME OF COMPILER
:
Victoria Captari
NAME OF INSTITUTION
:
APoWeR, Timisoara
Routes - Copyright 2009 - This project has been funded with support from the European Commission