RESERVED AREA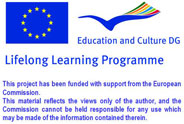 Database of Document
Homepage > Documents > Reviews of Pubblication
TITLE OF PRODUCT
:
Political Representation and Romanians abroad Voting. An examination of the possible consequences of voting
NAME OF AUTHOR(S)
:
Daniela Angi, Cosmin Marian, Bogdan Radu, Cristina Rigman
Fundatia Soros Romania

PLACE AND DATE OG PUBBLICATION
:
May, 2009
TYPE OF PRODUCT
:
Report, Survey
LANGUAGE/S OF PRODUCT
:
Romanian
DESCRIPTION OF CONTENTS
:
This paper examines the rationale reasons, procedures, practices, representation and the possible consequences of voting and their impact on the final outcome of the election and, more broadly, the whole political life in Romania. In this paper are at a glance the main models of voting extraterritorial used in the world, offering a comparative framework of research and being discussed the applicability of these models in Romania.
In the study, several aspects are achieved:
- theoretical, political and pragmatic justification of Diaspora vote;
- reviewing the history of such extraterritorial vote;
- political rights of people living outside their country of origin;
- the importance of political participation extraterritorial citizens, beyond their participation in voting;
- brief characterization of the Romanians living abroad
- intensity and forms of political participation of the Romanians from the Diaspora
- recommendations on ways in which the Romanian Diaspora could participate in Romanian politics and the ways in which extraterritorial citizens retain links with Romania

COMMENTS ON THIS DOCUMENT
:
Because of the large number of Romanians that leave abroad the state tries to develop new ways of involvement in the political life of Romania.
NAME OF COMPILER
:
Victoria Captari
NAME OF INSTITUTION
:
APOWER
Routes - Copyright 2009 - This project has been funded with support from the European Commission