RESERVED AREA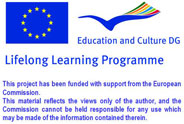 Database of Document
Homepage > Documents > Reviews of Pubblication
TITLE OF PRODUCT
:
Migreurop
NAME OF AUTHOR(S)
:
Migreurop
European network of campaigners and searchers
PLACE AND DATE OG PUBBLICATION
:
Website
LANGUAGE/S OF PRODUCT
:
French and 6 other languages (english, german, italian...)
DESCRIPTION OF CONTENTS
:
Migreurop, réseau européen de militants et chercheurs, né en novembre 2002 lors d'un séminaire sur « l'Europe des camps » au Forum Social Européen de Florence (le camp de Sangatte a été médiatisé au cours de l'année 2000) a pour objectif de faire connaître la généralisation de l'enfermement des étrangers dépourvus de titre de séjour et la multiplication des camps, dispositif au coeur de la politique migratoire de l'Union européenne.
COMMENTS ON THIS DOCUMENT
:
Le réseau s'articule autour de 4 axes :
1. Rassembler des informations sur les camps.
2. Nommer une réalité multiforme : celle des camps.
3. Faire connaître l'Europe des camps et les mobilisations qui s'y opposent.
4. Agir à l'échelle européenne pour mobiliser contre « l'Europe des camps »
Le site regroupe un grand nombre de documents, allant de cartes de camps, de textes fondateurs, des différentes campagnes à une somme d'articles paru sur le sujet, ainsi qu'à une liste des différentes ressources disponible, et ce au niveau européen, et dans plusieurs langues. Le site donne également des liens vers les associations membres du réseau.
Site militant, mais très riche sur le thème des camps de réfugiés.
NAME OF COMPILER
:
Frédéric Rousselle / Marika Kovacs
NAME OF INSTITUTION
:
CNFETP
Routes - Copyright 2009 - This project has been funded with support from the European Commission