RESERVED AREA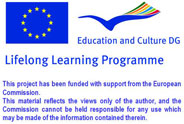 Database of Document
Homepage > Documents > Reviews of Pubblication
TITLE OF PRODUCT
:
Livorno, fire in a Romany camp: 4 children died. An article from the newspaper "Corriere della Sera"
NAME OF AUTHOR(S)
:
CORRIERE DELLA SERA.IT
PLACE AND DATE OG PUBBLICATION
:
Milano,12 August 2007
TYPE OF PRODUCT
:
Article, Web Article
LANGUAGE/S OF PRODUCT
:
Italian
DESCRIPTION OF CONTENTS
:
In the city of Livorno, in a Romany camp four children were found burnt to death. In a hut in the fraction of Stagno, these children, from 4 to 12 years old, were left in the fire. In the hut there were about ten people besides the dead children. Three of them were brothers of the dead ones and the other one was probably a cousin. The firemen received the call at midnight and rushed to the place where they found the hut in flames. The enquiry is going on, and the possible causes for the outbreak are mainly two. It was probably a distraction and the flames are due to many candles in the hut, another possibility is a racist act. Twelve people from Romania were questioned, included the children's parents, but the investigation goes on beacuase of many misunderstandings among the evidences.
COMMENTS ON THIS DOCUMENT
:
This event shows how terrible and bad are the life conditions of people who live in these Romany camps. What happened in Livorno is just a case among many others, in which these people are victims of racism and people's intollerance (or indifference, at least). This episode have stirred up many polemics in Italy and it have aroused in people different opinions and criticisms.
Another format, concerning this issue, is dedicated to a radio broadcast.

NAME OF COMPILER
:
Giulia Pandolfi
NAME OF INSTITUTION
:
I.S.I.C. F.Frezzi-B.Angela
Foligno (PG)
Routes - Copyright 2009 - This project has been funded with support from the European Commission