RESERVED AREA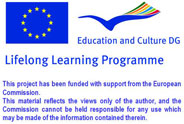 Database of Document
Homepage > Documents > Reviews of Pubblication
TITLE OF PRODUCT
:
Repatriation or Deportation? When the Subjects have no Choice (Web article)
NAME OF AUTHOR(S)
:
Katia Amore
PLACE AND DATE OG PUBBLICATION
:
2002, Berlin
TYPE OF PRODUCT
:
Article, Web Article
LANGUAGE/S OF PRODUCT
:
English
DESCRIPTION OF CONTENTS
:
Refugee repatriation, international political scene, El Retorno – Chilean example, UNHCR´s debate on repatriation, historical flux of repatriation strategy.
COMMENTS ON THIS DOCUMENT
:
Author informs about repatriation as the main solution to refugees´ displacement. However this solution supported by governments same as NGOs and even international organisations is not always voluntary but forced by surrounding circumstances and. Author emphasises the development in approach of international community to this phenomenon and new asylum policy that must be based on respecting and securing basic human rights of all migrants.
NAME OF COMPILER
:
Milan Pukancik
NAME OF INSTITUTION
:
Transfer
Routes - Copyright 2009 - This project has been funded with support from the European Commission