RESERVED AREA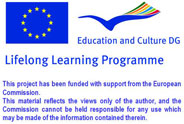 Database of Document
Homepage > Documents > Reviews of Pubblication
TITLE OF PRODUCT
:
Our multiple memberships (Nos appartenances multiples)
NAME OF AUTHOR(S)
:
Marie-Noëlle LELOUP – educational psychologist and teacher cultural diversity education in a higher school
PLACE AND DATE OG PUBBLICATION
:
Non-profit-making organization Grappa – September 2008
LANGUAGE/S OF PRODUCT
:
French
DESCRIPTION OF CONTENTS
:
This activity consists in placing some signs in the classroom each indicating the name of a "membership group" (1. I feel "Belgian, Turkish, Moroccan, etc." 2. I feel "a son of my neighbourhood, of my city, of my village, etc." 3. I feel "a citizen of the world, etc.").
The children stand then under the sign that "corresponds best" with them according to them and answer a series of questions :
- Why did I choose this sign ?
- Did I hesitate before choosing it ?
- What are the qualities of the group I have chosen ?
- Why are these qualities important to me ?
In the 10 membership groups, a spokesperson is chosen after a discussion and the latter will explain to the other groups the reasons of their choice and the qualities of their "group".
One of the aims is to show the difficulties to place oneself in a membership group rather than in another one, to highlight the things in common between the participants who have chosen the same sign, to bring out the notions of values, of membership and of identity and to underline that each person has multiple memberships that define his identity.
NAME OF INSTITUTION
:
Non-profit-making organization Grappa
Routes - Copyright 2009 - This project has been funded with support from the European Commission