RESERVED AREA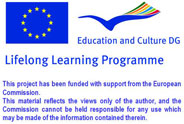 Database of Document
Homepage > Documents > Reviews of Pubblication
TITLE OF PRODUCT
:
'Experiences of new immigration at the neighbourhood level'
NAME OF AUTHOR(S)
:
David Robinson and Kesia Reeve
PLACE AND DATE OG PUBBLICATION
:
February 2006 Joseph Rowntree Foundation
TYPE OF PRODUCT
:
Report, Survey
LANGUAGE/S OF PRODUCT
:
English
DESCRIPTION OF CONTENTS
:
A review of evidence on the realities of daily life for new immigrants from both the European Union and outside Europe and the local consequences of their arrival and settlement. Attention is given to:

o The pattern of settlement for new arrivals.

o The management of new immigration at the neighbourhood level.

o The significance of media portrayal of immigrants on local experience.

o The lack of evidence, knowledge and understanding of new immigrants' experience.

Bibliography of evidence on neighbourhood experiences of new immigration.

COMMENTS ON THIS DOCUMENT
:
This report provides some insight into the 'hidden experience' of new immigrants, but highlights the need for differentiation of their socio-economic situation, ethnicity, cultural identity, country of origin and resident status.

The report links to an additional Rowntree Foundation report called 'What's new about new immigrants in twenty-first century Britain?' which is a comparison of immigration to the UK thirty years ago with immigration today.

NAME OF COMPILER
:
Liz Peadon
NAME OF INSTITUTION
:
Cambridgeshire Race Equality and Diversity Service
Routes - Copyright 2009 - This project has been funded with support from the European Commission