RESERVED AREA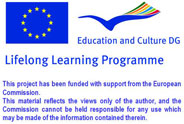 Database of Document
Homepage > Documents > Reviews of Pubblication
TITLE OF PRODUCT
:
Dai Balcani alla valle umbra: l'insediamento straniero nel folignate
NAME OF AUTHOR(S)
:
Dario Spagnuolo
PLACE AND DATE OG PUBBLICATION
:
2004 in Foligno (PG) 06034 ITA
TYPE OF PRODUCT
:
Statistics
LANGUAGE/S OF PRODUCT
:
Italian

DESCRIPTION OF CONTENTS
:
The book develops a research to find out the migratory fluxes towards Umbria and Foligno, in particular. It exposes the difficult integration in the new society and it includes a research about the immigration and the right to an accommodation. Then the book examines the problem connected to the work inclusion and proposes the list of services about immigration offered by the municipalities belonging to the AMBITO n° 8.

COMMENTS ON THIS DOCUMENT
:
The text offers exhaustive information about the foreign settlement in Foligno. It uses a lot of graphics, statistic dates and images that help us to identify the characteristics of the phenomenon.

NAME OF COMPILER
:
Luca Gentili, Simone Maria Massaccesi and Marta Crisanti


NAME OF INSTITUTION
:
Liceo Scientifico "G.Marconi"(Senior High School specializing in Science Education)

Routes - Copyright 2009 - This project has been funded with support from the European Commission