RESERVED AREA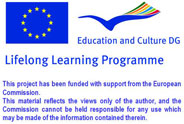 Database of Document
Homepage > Documents > Reviews of Pubblication
TITLE OF PRODUCT
:

The foreigners in France and the colonial legacy
NAME OF AUTHOR(S)
:
Hédi Saidi
PLACE AND DATE OG PUBBLICATION
:
2007 L'HARMATTAN (Paris)
LANGUAGE/S OF PRODUCT
:
French
DESCRIPTION OF CONTENTS
:
In this book, some specialist on immigration and colonisation studied these issues. Without setting themselves up as judges or prosecutors of history, they explain the reasons why France took long to recognize those peculiar memories and why some events have remained marginal to the national history. Their written works show deep thought and a will to integrate the history of foreigners into France's one.
COMMENTS ON THIS DOCUMENT
:
This book is an essential tool for teachers to understand this return of the repressed past and to understand the impact of these difficult issues.
Contains several chapters ranging from different waves of immigration to the colonial past (forgotten memories).

WEBSITE OF THE PRODUCT
:
Not available
NAME OF COMPILER
:
KOVACS Marika
ROUSSELLE Frédéric

NAME OF INSTITUTION
:
CNFETP
Routes - Copyright 2009 - This project has been funded with support from the European Commission