RESERVED AREA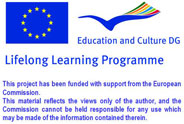 Database of Document
Homepage > Documents > Reviews of Pubblication
TITLE OF PRODUCT
:
The Housing and Neighbourhood Impact of Britain's Changing Ethnic Mix
NAME OF AUTHOR(S)
:
John Perry
PLACE AND DATE OG PUBBLICATION
:
Joseph Rowntree Foundation October 2008
TYPE OF PRODUCT
:
Report, Survey
LANGUAGE/S OF PRODUCT
:
English
DESCRIPTION OF CONTENTS
:
This report states that changes in Britain's ethnic mix in the last decade along with changes in longer-established migrant communities have a significance for policy and practice in housing and neighbourhood renewal.

Key points in the report include

• Housing is critical to the welfare and integration of new migrants. Most migrants live in the private rented sector with many enduring poor or insecure accommodation.

• Policy should recognise that two groups in particular – asylum seekers/refugees and many Muslim people – feel discriminated against.

• Longer-established communities with second and third generations often share not only their British nationality with the majority community, but also many aspects of their lifestyles and aspirations.

• In addition, the politicised environment that greeted earlier migrants – such as the Ugandan Asians in the early 1970s – has returned with a vengeance, with whole groups such as asylum seekers, migrants from European Union (EU) accession states and Muslim communities (even long-established ones) suffering the hostility of the media and politicians.

• A climate of opinion that had begun to accept diversity in the 1980s and 1990s may now have been superseded by one where past accommodations are challenged, legal rights of new migrants are frequently changed and made more limited, and public opinion now sees 'immigration' as a key

COMMENTS ON THIS DOCUMENT
:
The Joseph Rowntree Foundation and the Joseph Rowntree Housing Trust are independent charities which work to understand the root causes of social problems, identify ways of overcoming them and demonstrate possible practice.

They have no political affiliations.
The main significance of including this report is its unbiased reference to changes in public opinion with regard to the issue of immigration over the last 10 years.

NAME OF COMPILER
:
Liz Peadon
NAME OF INSTITUTION
:
Cambridgeshire Race Equality and Diversity Service
Routes - Copyright 2009 - This project has been funded with support from the European Commission