RESERVED AREA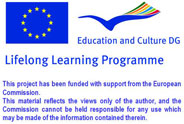 Database of Document
Homepage > Documents > Reviews of Pubblication
TITLE OF PRODUCT
:
Roots of the Future. A Book about Immigration
NAME OF AUTHOR(S)
:
Commission for Racial Equality (CRE)
PLACE AND DATE OG PUBBLICATION
:
1996 London
LANGUAGE/S OF PRODUCT
:
English
DESCRIPTION OF CONTENTS
:
'Roots of the Future' has sections on past and present immigrant groups. There is data for the ethnic composition of Britain's population taken from the 1991 census. The main thrust of the book is the contribution made by post-war immigrants to different areas of society and the economy, stressing the importance of this in forming our national identity.

The book concludes that with the passage of time it will be easier to evaluate the true contribution that immigrants have made to Britain.

COMMENTS ON THIS DOCUMENT
:
This book was produced as part of the CRE's 'Uniting Britain for a Just Society' campaign and as such aims to reduce the incidence of a 'them' and 'us' approach to British history by helping understanding of our modern, mixed society. The CRE has now been replaced by the Equality and Human Rights Commission (EHRC).
WEBSITE OF THE PRODUCT
:
ISBN 1 85442 179 4
NAME OF COMPILER
:
Liz Peadon
NAME OF INSTITUTION
:
CREDS, Cambridgeshire County Council
Routes - Copyright 2009 - This project has been funded with support from the European Commission