RESERVED AREA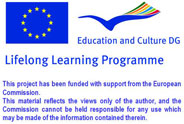 Database of Document
Homepage > Documents > Reviews of Pubblication
TITLE OF PRODUCT
:
A web article over the migration phenomenon and its effects
NAME OF AUTHOR(S)
:
Adrian Horincar
PLACE AND DATE OG PUBBLICATION
:
9th January 2009, in the "Adevarul" newspaper
TYPE OF PRODUCT
:
Article, Web Article
LANGUAGE/S OF PRODUCT
:
Romanian

DESCRIPTION OF CONTENTS
:
This article looks into the negative effects of the forced migration of peasants to the city by the communist party: it changed people`s way of thinking and behaving and it finally changed society. The sense of belonging to a community, of being regulated by it, its informal control was destroyed giving way to a misunderstood sense of freedom which allows you to do bad things under the cover of anonymity.

COMMENTS ON THIS DOCUMENT
:
It sheds light on way people behave `strangely` in a new country/environment: they try to recreate their original space, to preserve thus their identity. Hence, growing plants and animals in one`s balcony was not a sign of savagery or miseducation, but a desperate try to create a familiar space, establishing a sense of protection.

WEBSITE OF THE PRODUCT
:
www.adevarul.ro
NAME OF COMPILER
:
Sebastian Neculoiu

NAME OF INSTITUTION
:
`Carmen Sylva` High school, Timisoara, Romania

Routes - Copyright 2009 - This project has been funded with support from the European Commission