RESERVED AREA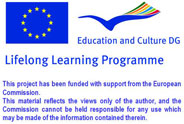 Database of Document
Homepage > Documents > Reviews of Pubblication
TITLE OF PRODUCT
:
The migrant's route (Le parcours du migrant)
NAME OF AUTHOR(S)
:
Tool borrowed and worked on again and readapted by Marie-Noëlle LELOUP – educational psychologist and teacher cultural diversity education in a higher school ; Rim Haddaoui – activity leader GRAPPA ; Naoual Loukia – activity leader GRAPP
PLACE AND DATE OG PUBBLICATION
:
Non-profit-making organization Grappa – September 2008
LANGUAGE/S OF PRODUCT
:
French
DESCRIPTION OF CONTENTS
:
This game is a kind of « snakes and ladders », it enables the children to put themselves in the place of a member of a family that meets with difficulties in his country of origin and that is going to cover a series of stages tracing « the migrant's route ». The player is asked to choose in a limited time a series of ten objects that he can take. A series of (realistic) obstacles are placed on his way. He will sometimes have to be repatriated when meeting the police, he will also be slowed down if he hadn't thought about food at his emergency start ...
This game enables the children to discover the precarious conditions in which some families of refugees can find themselves, and all the obstacles that they meet with.
NAME OF INSTITUTION
:
Non-profit-making organization Grappa
Routes - Copyright 2009 - This project has been funded with support from the European Commission