RESERVED AREA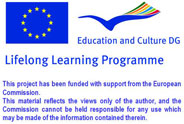 Database of Document
Homepage > Documents > Reviews of Pubblication
TITLE OF PRODUCT
:
INED : Flux d'immigration en France
NAME OF AUTHOR(S)
:
INED (Institut National des Etudes Démographiques)
PLACE AND DATE OG PUBBLICATION
:
Mises à jours régulières (septembre 2009 à la date de rédaction de la fiche)
TYPE OF PRODUCT
:
Statistics
LANGUAGE/S OF PRODUCT
:
Français / Anglais
DESCRIPTION OF CONTENTS
:
L'INED propose une totalisation du nombre d'entrées annuelles en France élaboré à partir du fichier central des titres de séjour (AGDREF) du ministère de l'immigration, de l'intégration, de l'identité nationale et du développement solidaire. Ces statistiques suivent les recommandations internationales et sont produites depuis 1994 sans grands changements méthodologiques.
Trois séries de statistiques sont disponibles sur les flux migratoires
Par année et nationalité / Par motif d'admission en 2007 / Par groupe d'age en 2007.
En plus de ces tableaux, le site propose des statistiques plus détaillées : Définition des termes employée / Données de base des tableaux publiés / tableaux annuels des admissions.
COMMENTS ON THIS DOCUMENT
:
Le site et ces statistiques donnent des données chiffrées officielles sur les flux d'immigration en France aujourd'hui.
Il permet de dresser un tableau précis des motifs d'admission, des pays d'émigration et des catégories d'age.
Un exemple, 55% des « admis » en France en 2007 le sont pour raisons familiales.
NAME OF COMPILER
:
Frédéric Rousselle / Marika Kovacs
NAME OF INSTITUTION
:
CNFETP
Routes - Copyright 2009 - This project has been funded with support from the European Commission