RESERVED AREA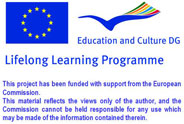 Database of Document
Homepage > Documents > Reviews of Pubblication
TITLE OF PRODUCT
:
Through My Eyes – Vietnamese Boat People. Three stories to read
NAME OF AUTHOR(S)
:
Imperial War Museum


PLACE AND DATE OG PUBBLICATION
:
2008, London, UK
LANGUAGE/S OF PRODUCT
:
English

DESCRIPTION OF CONTENTS
:
There is an explanatory description of the long and drawn out struggle for independence, unity and peace in Vietnam and the ensuing plight of hundreds of thousands of south Vietnamese refugee 'boat people' fleeing the new regime.
Many lived for years in UN refugee camps in throughout South East Asia. Only 1% of the total number of refugees came to Britain.
There a 3 stories to read, one from a British diplomat, one from a British journalist and one from a Vietnamese refugee.
COMMENTS ON THIS DOCUMENT
:
The information reflects the futility of the long term involvement and extended military campaigns by foreign powers in Vietnamese affairs.
It demonstrates the concerns that western powers had about the spread of communism before the end of the Cold War.
Also links to accounts by, Hindus, Muslims and Sikhs affected by the partition of India, Holocaust survivors, Kenyan Asians, Bosnian and Kosovan Albanian refugees and survivors of the Rwandan genocide

NAME OF COMPILER
:
Liz Peadon


NAME OF INSTITUTION
:
Cambridgeshire Race Equality and Diversity Service


Routes - Copyright 2009 - This project has been funded with support from the European Commission