RESERVED AREA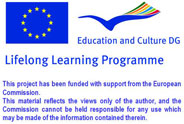 Database of Document
Homepage > Documents > Reviews of Pubblication
TITLE OF PRODUCT
:
Permesso di lavoro
NAME OF AUTHOR(S)
:
Ministero
PLACE AND DATE OG PUBBLICATION
:
Carta pubblicata il 31/12/72 LA LOUVIER
LANGUAGE/S OF PRODUCT
:
Francese
DESCRIPTION OF CONTENTS
:

Il documento ha una forma rettangolare ed è verde.
E' diviso in due parti: da una parte c'è il numero della carta, la data di scadenza, il nome, cognome, stato civile, sesso, nazionalità, luogo, data di nascita e indirizzo del proprietario del documento. Nella seconda parte è descritto il tipo di lavoro e l'indirizzo del posto di lavoro. Nell'angolo in alto a destra c'è la foto personale e tre marche da bollo che autentificano il documento, una di 60 franchi, le altre valgono 200 franchi ognuna.
Nell'angolo in alto a sinistra c'è un timbro e nell'angolo a destra troviamo la firma del delegato del Ministero.
Sulla copertina troviamo il nome e lo stemma del paese e la tipologia del documento. Nel retro della copertina troviamo degli spazi bianchi usati per annullare la validità del documento.


COMMENTS ON THIS DOCUMENT
:
Questo documento era necessario per lavorare perché provava l'autenticità e la regolarità del lavoratore straniero.
NAME OF COMPILER
:
Pizzoni Sara e Giubbini Loredana
NAME OF INSTITUTION
:
I.S.I.C. "F.Frezzi-B.Angela"
Foligno (Pg)

Routes - Copyright 2009 - This project has been funded with support from the European Commission