RESERVED AREA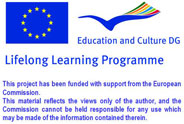 Database of Document
Homepage > Documents > Reviews of Pubblication
TITLE OF PRODUCT
:
Suisse-immigrés. Quarante ans de débats. 1960-2001.
NAME OF AUTHOR(S)
:
Uli Windisch
PLACE AND DATE OG PUBBLICATION
:
2002, L'Age d'Homme.
LANGUAGE/S OF PRODUCT
:
French.
DESCRIPTION OF CONTENTS
:
Description of contents: Très attaché aux traditions ancestrales et aux coutumes flamandes, Samuel-Henry Berthoud retrace dans ce livre l'histoire du diable et de ses acolytes dans son pays natal du Moyen Age au XIXe siècle. La Flandre est un pays fécond en souvenirs et en transmissions orales. Le moindre petit pillage a connu des faits bizarres et l'auteur lui-même se souvient des contes de son enfance... Ce sont certaines de ces légendes surnaturelles, aventures infernales, apparitions merveilleuses et superstitions curieuses que nous raconte S.H. Berthoud en recréant poétiquement l'atmosphère de cette terre brumeuse et froide. Des récits qui font souvent intervenir le diable en personne sous les traits de mystérieux pèlerins, de sorcières, des mendiants et autres jeteurs de sorts : malédictions, blasphèmes, sabbats, puissances occultes, crimes sanglants et impiétés sur fond de lueurs rougeâtres marquent incontestablement la présence de Satan... Témoignage d'un temps révolu où la religion participait au folklore des campagnes, ce livre est d'une grande beauté littéraire et d'une véritable richesse historique. Cette réédition, que vient enrichir une préface de Bernard Coussée, Président du Cercle d'Etudes Mythologiques, s'adresse à tous les amoureux du mysticisme romantique et des nouvelles fantastiques propres à l'esprit du XIXe siècle.
NAME OF COMPILER
:
Ivan Ureta.
NAME OF INSTITUTION
:
University of Lugano.
Routes - Copyright 2009 - This project has been funded with support from the European Commission