RESERVED AREA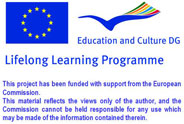 Database of Document
Homepage > Documents > Reviews of Pubblication
TITLE OF PRODUCT
:
Emigrarea din regiunea istorica Banat
NAME OF AUTHOR(S)
:
Ioan Munteanu
PLACE AND DATE OG PUBBLICATION
:
2004-2005, in "Analele din Banat", Timisoara
TYPE OF PRODUCT
:
Article, Web Article
LANGUAGE/S OF PRODUCT
:
Romana
DESCRIPTION OF CONTENTS
:
Articolul ofera o serie de statistici cu privire la fenomenul de emigrare din regiunea Banat de la finalul secolului 19 si inceputul secolului 20 – acoperind o perioada de 15 ani.
COMMENTS ON THIS DOCUMENT
:
Articolul ofera informatii cu privire la: migratia lucratorilor proveniti preponderant din zonele rurale, care doresc sa castige din punct de vedere economic prin stabilirea in orase din Romania, America sau Germania. Rezultatul acestei actiuni este reprezentat de numarul in scadere al oamenilor din mediul rural.
WEBSITE OF THE PRODUCT
:
Nu este disponibil
NAME OF COMPILER
:
Gherghina Todorov
NAME OF INSTITUTION
:
Liceul teoretic `Carmen Sylva` , Timisoara, Romania
ROLE
:
Profesor de istorie - Cercetator senior
Routes - Copyright 2009 - This project has been funded with support from the European Commission