RESERVED AREA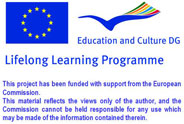 Database of Document
Homepage > Documents > Reviews of Pubblication
TITLE OF PRODUCT
:
ROMANII DIN STRAINATATE TRIMIT PREA PUTIN BANI IN TARA
NAME OF AUTHOR(S)
:
Necunoscut
PLACE AND DATE OG PUBBLICATION
:
17 Ianuarie 2007
TYPE OF PRODUCT
:
Article, Web Article
LANGUAGE/S OF PRODUCT
:
Romana
DESCRIPTION OF CONTENTS
:
Articolul reprezinta rezumatul unui studio mai amplu, "Migratia si transferal de bani in tara", realizat de Banca Mondiala. Chiar daca fenomenul migratiei este foarte puternic in Romania, banii care sunt trimisi inapoi in tara de origine reprezinta o proportie oarecum mica din produsul intern brut (PIB) al tarii. Datele demonstreaza ca banii trimisi in tara de romanii care lucreaza in strainatate reprezinta, in 2004, valoarea de 0,3% din valoarea PIB.

In plus, articolul prezinta informatii importante cu privire la unele statistici realizate pana acum. Potrivit studiului, migratia din si in economiile de transit din Europa si Asia Centrala a crescut si va continua sa creasca atata timp cat rata natalitatii este in scadere, lucru ce va afecta cererea de forta de munca tanara.

Studiul ofera si cateva solutii la efectele sociale ale migratiei: diminuarea costurilor de transport, stimularea migratiei circulare in vederea reducerii asa numitului fenomen "exod al creierelor".

COMMENTS ON THIS DOCUMENT
:
Banca Mondiala considera ca sistemul international de reglementare a migratiei ar trebui sa fie mai clar pentru a oferi o protectie reala emigrantilor temporary. In plus, studii posterioare acestuia demonstreaza ca banii trimisi de romanii din strainatate a crescut. In 2008, romanii din strainatate au trimis in tara, numai in primul trimestru, aproape 2,2 miliarde de euro.


WEBSITE OF THE PRODUCT
:
www.wall-street.ro
NAME OF COMPILER
:
Victoria Captari
NAME OF INSTITUTION
:
APoWeR, Timisoara
Routes - Copyright 2009 - This project has been funded with support from the European Commission