RESERVED AREA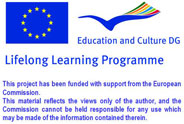 Database of Document
Homepage > Documents > Reviews of Pubblication
TITLE OF PRODUCT
:
'A Common Place': a debate on the sense of Britain's identity and the concept of British citizenship.
NAME OF AUTHOR(S)
:
Ruth Kelly and Liam Byrne
PLACE AND DATE OG PUBBLICATION
:
June 2007 Fabian Society, London
TYPE OF PRODUCT
:
Report, Survey
LANGUAGE/S OF PRODUCT
:
English
DESCRIPTION OF CONTENTS
:
This Fabian Society Freethinking pamphlet is a debate on the sense of Britain's identity and the concept of British citizenship.

It refers to the changing patterns of migration as a factor in making Britain a more diverse and interesting place. There is a summary of what has been done so far to strengthen British citizenship:

• Citizenship studies introduced in 1999
• UK citizenship survey 2001
• English and citizenship knowledge testing proposed in 2003
• Commission on Integration and Cohesion set up in 2006

The pamphlet proposes both the idea of a National Day or a Citizenship Week and the idea of 'Earned' citizenship. It goes on to outline the workings of the new points-based system for granting settlement status which may be a precursor for those wanting to progress to the permanent status of citizenship.
There is a section on 'Good neighbour contracts' for new arrivals in which the importance of the response being at a local level is stressed. The New Links project set up in Peterborough to welcome newcomers is cited as an example of good practice.

COMMENTS ON THIS DOCUMENT
:
Ruth Kelly was Secretary of State for Communities and Local Government at the time and Liam Byrne was the Minister of State for Immigration and Asylum.

The Fabian Society is a left of centre think tank which is affiliated to the Labour party but is organisationally and editorially independent.

NAME OF COMPILER
:
Liz Peadon
NAME OF INSTITUTION
:
CREDS, Cambridgeshire County Council
Routes - Copyright 2009 - This project has been funded with support from the European Commission