RESERVED AREA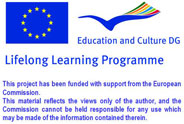 Database of Document
Homepage > Documents > Reviews of Pubblication
TITLE OF PRODUCT
:
The History of Migration to the UK – Briefing Paper 6.1 (Web Article)
NAME OF AUTHOR(S)
:
Migration Watch UK – an independent and non-political body


PLACE AND DATE OG PUBBLICATION
:
August 2001
TYPE OF PRODUCT
:
Article, Web Article
LANGUAGE/S OF PRODUCT
:
English

DESCRIPTION OF CONTENTS
:
A brief reference to Britain being a place which has always experienced migration, the briefing paper details the phases and scale of immigration from the 1950's to the end of the twentieth century.
There is a discussion about the validity of the statement that Britain is a 'nation of immigrants'.
There are observations around the scale of Commonwealth immigration, subsequent racial tension and its effect on the development of increased immigration controls.

COMMENTS ON THIS DOCUMENT
:
The briefing paper both acknowledges genuine concerns about the unexpected levels of Commonwealth immigration during the 'Open Door' period following the British Nationality Act of 1948.
The briefing offers an alternative perspective on immigration from Commonwealth countries during the 1950's and 1960's to the one put forward by successive British governments.

NAME OF COMPILER
:
Liz Peadon


NAME OF INSTITUTION
:
Cambridgeshire Race Equality and Diversity Service


Routes - Copyright 2009 - This project has been funded with support from the European Commission