RESERVED AREA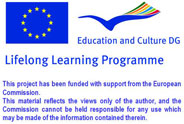 Database of Document
Homepage > Documents > Reviews of Pubblication
TITLE OF PRODUCT
:
Blood group card of Gabriele, Italian, emigrated to Belgium
NAME OF AUTHOR(S)
:
Unknown
PLACE AND DATE OG PUBBLICATION
:
Hospital's doctor
DESCRIPTION OF CONTENTS
:
It appears as a cardboard of 10cm *14 cm folded in three longitudinal parts. On the front there are: name of the hospital, date of issue of the document, name and surname of the patient. This paper is divided into 18 sections, in each of which there is a sample of the patient's blood group. At the bottom of the card, on the left, there are the doctor's signature and the patient's blood group.
COMMENTS ON THIS DOCUMENT
:
The document is relevant to the phenomenon of migration because it shows us the precision of immigrant's identification
WEBSITE OF THE PRODUCT
:
You can find it at the site of immigration
NAME OF COMPILER
:
Rosati Mattia and Lini Francesco
NAME OF INSTITUTION
:
I.S.I.C. F.Frezzi-B.Angela
Foligno (PG)
Routes - Copyright 2009 - This project has been funded with support from the European Commission