RESERVED AREA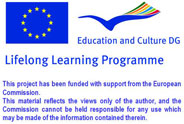 Database of Document
Homepage > Documents > Reviews of Pubblication
TITLE OF PRODUCT
:
Les enfants d'immigrés Italiens en Belgique francophone
NAME OF AUTHOR(S)
:
Bernadette HENRY
PLACE AND DATE OG PUBBLICATION
:
Louvain-La-Neuve publié par Peeters Publishers, 1985 ISBN 2870773064, 9782870773062 - 360 pages
LANGUAGE/S OF PRODUCT
:
Français
DESCRIPTION OF CONTENTS
:
Explication des phénomènes migratoires et les problèmes que cela engendre (linguistiques, socio-culturels, économiques). Enquêtes.
COMMENTS ON THIS DOCUMENT
:
Une langue, comme une nationalité peut être considérée comme étant un ensemble de normes comportementales ; la fidélité du language, comme le nationalisme, devrait désigner l'état d'esprit dans lequel le language (comme la nationalité), comme une entité intacte, et en contraste avec les autres langues, assume une position élevée sur une échelle de valeur, une position qui a besoin d'être défendue.
NAME OF COMPILER
:
Mylène REBESCHINI
NAME OF INSTITUTION
:
Inforef
Routes - Copyright 2009 - This project has been funded with support from the European Commission