RESERVED AREA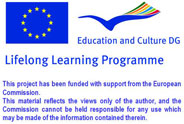 Database of Document
Homepage > Documents > Reviews of Pubblication
TITLE OF PRODUCT
:
Asylum and Migration in Romania: a report of foreign' s migrations in Romania
NAME OF AUTHOR(S)
:
No author available
PLACE AND DATE OG PUBBLICATION
:
26 March 2006, Bucharest
TYPE OF PRODUCT
:
Report, Survey
LANGUAGE/S OF PRODUCT
:
Romanian
DESCRIPTION OF CONTENTS
:
The article presents a statistic analysis regarding the asylum and migration in Romania. Some of the conclusions are: during the last years Romania has become a destination country for foreigners with migration potential; at the moment the main countries from where immigrants come for in Romania, remains Moldavia, Turkey and China, the citizens from this countries represents 40% of the total number of the persons that have the legal right to remain in the country; the legal procedures regarding the admission of foreigners in Romania wave been simplified with the Informatics Visa On Line system and offers the Romanian authorities the appropriate methods in providing a adequate management for the diplomatic entering visas solicitations; the existent institutional and legal framework regarding the control of the foreigners migration is aligned with the European standards; because of the actions and results achieved by the Romanian institutions a higher inter institutional cooperation regarding the control of the illegal migration and work have been noticed; improvements need to be made in adapting the current legislation of the state at some specific situations related with the foreigners detached in Romania by multinational companies and investments.
In addition to this, the article presents the current situation related with the: increase number of persons that demand asylum in Romania, capacity of the National Refugees Office to receive and process of the asylum demands; majority of the demands that comes from Iraq, India and China; neutral social reaction of the Romanian citizens regarding the persons that benefit from protection in Romania; necessity of developing cultural and language social integration programs in order to facilitate a real access of the refuges at social assistance, medical assistance, education and a work place.

COMMENTS ON THIS DOCUMENT
:
The article provides statistic dates regarding the number of persons that have required asylum in Romania and about the specific problems with illegal immigrants during 2004 and 2005.
WEBSITE OF THE PRODUCT
:
www.asecib.ase.ro/simpozion/2009
NAME OF COMPILER
:
Victoria Captari
NAME OF INSTITUTION
:
APOWER
Routes - Copyright 2009 - This project has been funded with support from the European Commission