RESERVED AREA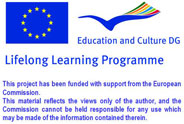 Database of Document
Homepage > Documents > Reviews of Pubblication
TITLE OF PRODUCT
:
Fotografia di matrimonio
NAME OF AUTHOR(S)
:
Anonimo
PLACE AND DATE OG PUBBLICATION
:
Belgio, La Louvrière, Municipio 27 agosto 1966
DESCRIPTION OF CONTENTS
:
In questa fotografia vediamo Bibi Sestilio e Santa di Ferdinado all'uscita del Muicipio accompagnati da due bambini (hanno meno di cinque anni) e due ragazze un po' più grandi, che sono le damigelle. La caratteristica che contraddistingue le tre ragazze è la corona di fiori sulla testa. La particolarità del bambino è il suo abito: giacca nera, con un fazzoletto nella tasca, camicia bianca, cravattino nero e pantaloncini grigi. Una delle tre ragazze tiene in mano una borsa bianca. La sposa ha in mano un bouquet di fiori bianchi come il suo vestito e un velo corto. Lo sposo indossa una giacca nera, dei pantaloni neri, una camicia bianca, un papillon nero, un fiore arancione all'occhiello e un fazzoletto bianco nella tasca della giacca. Tiene in mano il documento firmato dal sindaco in cui è indicato la data, il luogo del matrimonio e alcuni articoli del codice civile.
COMMENTS ON THIS DOCUMENT
:
Il documento è rilevante per il fenomeno dell'immigrazione perchè la coppia si è dovuta sposare in municipio e ha dovuto possedere una casa.
NAME OF COMPILER
:
Marconi Giada e Cenci Beatrice
NAME OF INSTITUTION
:
I.S.I.C. "F.Frezzi-B.ASngela"
Foligno (pg)

Routes - Copyright 2009 - This project has been funded with support from the European Commission