RESERVED AREA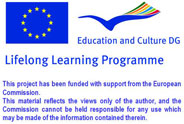 Database of Document
Homepage > Documents > Reviews of Pubblication
TITLE OF PRODUCT
:
Marcinelle, an announced disaster - Europeo 1956 n° 35
NAME OF AUTHOR(S)
:
Carlo Giorgio Bossi


PLACE AND DATE OG PUBBLICATION
:
1956
TYPE OF PRODUCT
:
Article, Web Article
LANGUAGE/S OF PRODUCT
:
Italian

DESCRIPTION OF CONTENTS
:
The article is about the fire of the mine, in 1956, in Belgium, where 262 men died. 138 were Italians, especially people from the south of Italy. The main causes of the tragedy were: lack of security and old structures, besides the precarious and bad working conditions of the immigrants. Moreover, according to the author of the article, Italian emigration wasn't supported by enough commitment and undertaking by the Italian government.
COMMENTS ON THIS DOCUMENT
:
This article is very interesting since it reveals the real Italian miners' conditions in Belgium during the 50s-60s and explains in a very accurate way what really happened that morning of 8th august 1956 in the mine of Marcinelle, when the fire started. It also tries to explain the causes of that accident. Within the article there are also some very interesting and beautiful photos.
WEBSITE OF THE PRODUCT
:
www.emigrati.it
NAME OF COMPILER
:
Serena Domesi
NAME OF INSTITUTION
:
I.I.S. E.Orfini - Vocational Istitute
Foligno (PG)
Routes - Copyright 2009 - This project has been funded with support from the European Commission