RESERVED AREA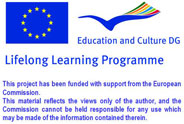 Database of Document
Homepage > Documents > Reviews of Pubblication
TITLE OF PRODUCT
:
Migration?! Statistics never heard of it! (Web article)
NAME OF AUTHOR(S)
:
Ilie Serbanescu

PLACE AND DATE OG PUBBLICATION
:
17th June 2008, in "The National Journal", Bucharest
TYPE OF PRODUCT
:
Article, Web Article
LANGUAGE/S OF PRODUCT
:
Romanian

DESCRIPTION OF CONTENTS
:
The article reveals that, when trying to redirect a part of the Romanian employees pension contribution to the newly created private pension funds, the National House of Pensions discovered that there were more people having an employment contract than the officially registered number of employees. The Romanian National Institute of Statistics has no evidence of the people who work abroad; they only keep record of the ones who got a job abroad through the state institutions.
COMMENTS ON THIS DOCUMENT
:
It highlights the disastrous consequences unsupervised, chaotic migration has on peoples lives and on a country`s economy, its long term development: the government decided to cut back people in agriculture as statistics put the unregistered people, working more or less legally abroad, as agriculture workers with no working place.

NAME OF COMPILER
:
Sebastian Neculoiu

NAME OF INSTITUTION
:
`Carmen Sylva` High school, Timisoara, Romania

Routes - Copyright 2009 - This project has been funded with support from the European Commission