RESERVED AREA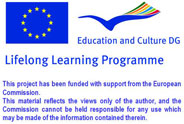 Database of Document
Homepage > Documents > Reviews of Pubblication
TITLE OF PRODUCT
:
Funeral of an Italian emigrant, dead in a mine in Belgium. A photograph
NAME OF AUTHOR(S)
:
Unknown
DESCRIPTION OF CONTENTS
:
Transfer of a coffin outside a church.
COMMENTS ON THIS DOCUMENT
:
This document gives evidence that work deaths were very frequent in Belgium, above all within mines.
NAME OF COMPILER
:
Nensi Delija and Era Ferko
NAME OF INSTITUTION
:
I.I.S."E.Orfini" - Vocational Istitute
Foligno (PG)
Routes - Copyright 2009 - This project has been funded with support from the European Commission