RESERVED AREA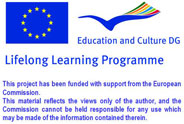 Database of Document
Homepage > Documents > Reviews of Pubblication
TITLE OF PRODUCT
:
The Bristol Bus Boycott 1963
NAME OF AUTHOR(S)
:
Wikipedia online encyclopedia
PLACE AND DATE OG PUBBLICATION
:
Online
TYPE OF PRODUCT
:
Article, Web Article
LANGUAGE/S OF PRODUCT
:
English
DESCRIPTION OF CONTENTS
:
The Bristol Bus Boycott of 1963, arose from the refusal of the Bristol Omnibus Company to employ Black or Asian bus crews. The boycott of the company's buses by Bristolians lasted for sixty days until the company backed down and overturned the colour bar. The campaign was considered to have been influential in the passing of the Race Relations Act 1965 which made "racial discrimination unlawful in public places"and the Race Relations Act 1968, which extended the provisions to employment and housing. The page sets the context of the boycott and points to the significance of this event in the development of Race Relations in Britain.

The second link to the BBC News website identifies criticism of the Race Relations Act at this time with regard to limiting discrimination to a civil as opposed to a criminal offence.
COMMENTS ON THIS DOCUMENT
:
This is just one of a series of events which can be credited with influencing the development of race relations and anti-discrimination legislation.
NAME OF COMPILER
:
Liz Peadon
NAME OF INSTITUTION
:
CREDS (Cambridgeshire Race Equality and Diversity Service)
Routes - Copyright 2009 - This project has been funded with support from the European Commission