RESERVED AREA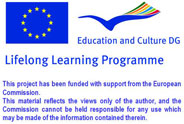 Database of Document
Homepage > Documents > Reviews of Pubblication
TITLE OF PRODUCT
:
Regards croisés : l'immigration dans le Nord/Pas de Calais.
NAME OF AUTHOR(S)
:
Collectif d'auteurs: Bruno Laffort – Jean-René Genty – Anne –Sophie Pitau - Margot Wolkowinski
PLACE AND DATE OG PUBBLICATION
:
2002 – Edité par le Musée Régional d'Ethnologie du Nord-Pas de Calais
LANGUAGE/S OF PRODUCT
:
Français

DESCRIPTION OF CONTENTS
:
Cette enquête ethnographique reflète des réalités composites. Ce recueil croise des récits de vie, donne corps aux sagas familiales. Il met en évidence les interactions, aborde la question de la double culture, de la double appartenance, et s'attache au particularisme des couples mixtes, s'intéresse à la transmission culturelle, au mythe du retour au pays ou à la rupture définitive.

COMMENTS ON THIS DOCUMENT
:
La mémoire collective à travers ce recueil intègre le vécu des différentes communautés d'origine étrangères venues s'installer dans le Nord-Pas de Calais (Italiens – Polonais – Marocains). Cet ouvrage nous fait comprendre que si les immigrés font partie intégrante de l'identité régionale, s'ils sont les produits de l'Histoire, ils sont également acteurs et producteurs.

NAME OF COMPILER
:
Marika Kovacs / Frédéric Rousselle
NAME OF INSTITUTION
:
CNFETP
Routes - Copyright 2009 - This project has been funded with support from the European Commission