RESERVED AREA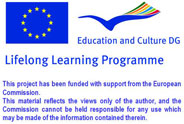 Database of Document
Homepage > Documents > Reviews of Pubblication
TITLE OF PRODUCT
:
Women Labour Force Emigration And The Family Crisis. The emigration of Romanian women after the collaps of the regime
NAME OF AUTHOR(S)
:
Maria-Ana Georgescu
PLACE AND DATE OG PUBBLICATION
:
2006, "Petru Maior" University, Targu Mures
TYPE OF PRODUCT
:
Report, Survey
LANGUAGE/S OF PRODUCT
:
Romanian
DESCRIPTION OF CONTENTS
:
The paper deals with the migratory flux that started in Europe around 1990 (when the totalitarian regimes collapsed) from east to west and especially it deals with women labor force emigration towards the West within the general context of the emigration phenomena in Romania of the last years. The Romanian women's migration reached its peak in 2002 when their number was 1.3 bigger than the one of the Romanian men. In 2005 out of the total number of migrant Romanians 62.4% were women. This caused the unemployed women rate in Romania to be smaller than the unemployed men's - in 2006 it was 5.9% as compared to 8% for men.
COMMENTS ON THIS DOCUMENT
:
It draws the attention upon the feminization of emigration and analyzes part of its consequences in the socio-economic field. The stress falls on the impact upon the family as an institution which ceases to exist and upon the starting of a real crisis of this, with important repercussions in the future: the falling birth rate, the increase of divorce rate, abandoned children.
NAME OF COMPILER
:
Sugurel Anca
NAME OF INSTITUTION
:
`Carmen Sylva` Pedagogical High school, Timisoara, Romania
ROLE
:
Teacher - researcher
Routes - Copyright 2009 - This project has been funded with support from the European Commission