RESERVED AREA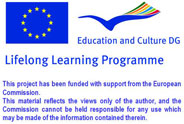 Database of Document
Homepage > Documents > Reviews of Pubblication
TITLE OF PRODUCT
:
Discrimination and ethnicization. Fighting racism in Europe.


NAME OF AUTHOR(S)
:
Manuel Boucher


PLACE AND DATE OG PUBBLICATION
:
March 2006. Edition l'Aube
LANGUAGE/S OF PRODUCT
:
French
DESCRIPTION OF CONTENTS
:


This collective work, results of work coordinated by the Laboratory for Studies and Social Research (Lers) of the Institute for Social Development presents the contributions of different partners (researchers, teachers, social workers, trainers ...) that analyze here Racism and the fight against discrimination and attempts to rethink this struggle based on research and ground actions in Europe. This book is organized around three chapters : the process of racism, ethnicization and fight against discrimination to the test of social science - migration policies, immigrant populations and ethnicity put to the test of integration - racism, xenophobia and the fight against discrimination put to the test of practical experiences.



COMMENTS ON THIS DOCUMENT
:

This book attempts, beyond the description of antisocial and dehumanizing process it describes, to answer this question : Is not it possible nowadays to rethink the anti-racist and anti-discriminatory combat so as to build a common democratic political space common to European societies and so to get out of a form of aggressive, deregulative globalization which promotes identity crises ?


WEBSITE OF THE PRODUCT
:
Not available
NAME OF COMPILER
:
Marika Kovacs / Frédéric Rousselle
NAME OF INSTITUTION
:
CNFETP
Routes - Copyright 2009 - This project has been funded with support from the European Commission