RESERVED AREA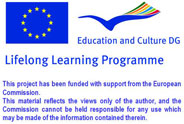 Database of Document
Homepage > Documents > Reviews of Pubblication
TITLE OF PRODUCT
:
Vivre et travailler en Belgique / Living and working in Belgium
NAME OF AUTHOR(S)
:
Ministère de l'Emploi et du Travail par L'Institut Belge de l'Information et de la Documentation./ Ministry of employment and work by the belgian Institute of information and documentations.
PLACE AND DATE OG PUBBLICATION
:
1963 -
TYPE OF PRODUCT
:
Article, Web Article
LANGUAGE/S OF PRODUCT
:
French
DESCRIPTION OF CONTENTS
:
Cette brochure a été distribuée au Maroc, en Tunisie et en Algérie comme propagande pour attirer les étrangers en Belgique.
This brochure has been distributed in Morocco, in Tunisia and in Algeria as propaganda to attract foreigners in Belgium.
COMMENTS ON THIS DOCUMENT
:
Cet extrait montre comment la Belgique a fait sa propagande à l'étranger. Terre d'accueil avec les points positifs tels que les habitations,l'achat à crédit, l'aide aux malades...
This extract shows how Belgium has made its propaganda abroad. Welcoming country with positive points as the purchase on account, the help in hospital...
NAME OF COMPILER
:
Mylène Rebeschini
NAME OF INSTITUTION
:
INFOREF
Routes - Copyright 2009 - This project has been funded with support from the European Commission