RESERVED AREA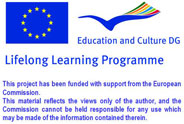 Database of Document
Homepage > Documents > Reviews of Pubblication
TITLE OF PRODUCT
:
Seminar in Perugia about the working conditions of Romanian Immigrants in Italy
NAME OF AUTHOR(S)
:
Agenzia Umbria Notizie
PLACE AND DATE OG PUBBLICATION
:
16th March 2007 Perugia
TYPE OF PRODUCT
:
Article, Web Article
LANGUAGE/S OF PRODUCT
:
Italian
DESCRIPTION OF CONTENTS
:
The Association of legal studies on immigration of Perugia has examined the working conditions of Romanians in Italy and their right to stay. Romanians and Bulgarians may enter freely in the states of EU with an ID. After three months they must ask the police for a residence permit for a period of five years, renewable indefinitely.
To Romanian and Bulgarian students are recognized, for the duration of the course of study, the right to reside in Italy without benefit of social assistance. In case of refusal to renew or issue a residence card, they have to leave the country within fifteen days.

COMMENTS ON THIS DOCUMENT
:
The article explains, in a clear and essential way, how immigrants from Romania and Bulgaria stay in Italy and highlights how the Italian Governement has been working for a long time to regulate the presence of foreign people.
The application of appropriate standards ensures the respect of law and human rights/duties of immigrants and natives.
Recent events in the crime news, that have seen Romanian immigrants as main protagonists, have increased suspicious attitudes into the Italian population towards the whole Romanian community.
Only the fairness of laws can eliminate unnecessary prejudice.

NAME OF COMPILER
:
Baratta Selene, Calderini Marta and Mariotti Elena
NAME OF INSTITUTION
:
Liceo Scientifico "G.Marconi"(Senior High School specializing in Science Education)
Foligno (PG)
Routes - Copyright 2009 - This project has been funded with support from the European Commission