RESERVED AREA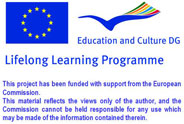 Database of Document
Homepage > Documents > Reviews of Pubblication
TITLE OF PRODUCT
:
On The Move: Labour Migration in Times of Recession. A report
NAME OF AUTHOR(S)
:
Janet Dobson, Alan Latham John Salt
PLACE AND DATE OG PUBBLICATION
:
2009 London
TYPE OF PRODUCT
:
Report, Survey
LANGUAGE/S OF PRODUCT
:
English
DESCRIPTION OF CONTENTS
:
This paper focuses on labour migration and compares previous economic downturns with the current recession. It analyses the effect of 'buffer theory', i.e. the expectation of an increase in outward and decrease in inward migration of foreign workers in times of recession. The paper concludes that a fall in numbers of inward migrants is associated with a recession. However, it is not the case that outward migrant numbers increase at such times. There are graphs showing both British and non-British inward and outward flows and net migration from 1960's and 1970's to 2007.
COMMENTS ON THIS DOCUMENT
:
A really up to date analysis which acknowledges the paucity of current data available.
NAME OF COMPILER
:
Liz Peadon
NAME OF INSTITUTION
:
CREDS, Cambridgeshire County Council
Routes - Copyright 2009 - This project has been funded with support from the European Commission