ICSIM – Istituto per la Cultura e la Storia d'Impresa "Franco Momigliano" (IT)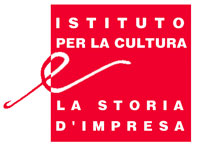 Icsim is a centre of excellence in the regional higher education VET system. Icsim is a non-profit organisation created in 1994 with the aim of promoting cultural and educational programmes in the field of management studies and business history. The Institute carries out activities in studying, training and cultural diffusion of economic problems, business history and relative disciplines. ICSIM's aim is to develop a new training practice oriented towards general themes of change, transformation and innovation. ICSIM ambition is to become a qualified resource for local public institution, industry sector, labour world, educational and cultural institution, able to watch beyond regional and national borders. These aims are pursued by the activity of the School in Economics and Business History "Giampaolo Gallo", that provides training and refresher courses for researchers, teachers, private enterprise managers and public managers, meetings and seminars. From 1995 Icsim developed continuously initiatives to point out the importance of historic memory and training activities for teachers coming from every kind of school also related to the "migrants" themes, as in the Leonardo programme with the project named EDLESI.

INFOREF (BE)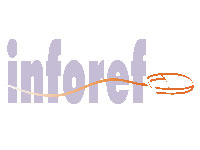 INFOREF, "Initiatives pour une formation efficace" (Initiatives for efficient training), is a non-profit association of teachers and technical educational experts offering services to primary and secondary schools and also to adult education. INFOREF has a full time staff of nine people. INFOREF is also supported by several teachers, consultants and technical experts. The association disseminates relevant information on the educational innovative experiences and materials through a web site (http://www.inforef.be ). INFOREF also offers a support for the use of innovative teaching technologies and methodologies and for the introduction of innovative educational systems e-Learning based. Our staff is specialized in the field of ICT and in the management of European projects.

Deutsche Angestellten Akademie, Institut Berlin Brandenburg (DE)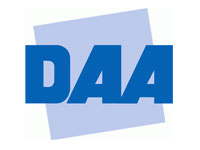 The Deutsche Angestellten-Akademie (DAA, the German College for Employees) was founded in 1946. It provides services all over Germany, operating from around 200 training centres. The DAA uses teaching methods designed particularly for adults, such as training on the job, distance-learning and self-directed learning. It offers a wide range of advanced training, vocational training, tertiary and postgraduate professional education seminars. The courses of the DAA cover a wide sphere of action: improving commercial and business knowledge, knowledge and proficiency in health care, information technology, tourism or foreign languages. The courses are offered full-time, extra-occupational, in the evenings, at weekends or through distance learning. The main target groups of the DAA are unemployed, employees and companies of industry and trade and public authorities. The DAA office in Berlin is specialized in business and technical training. The office in Berlin is also one of the Open University centres of the DAA.

CNFETP (FR)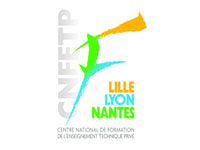 The CNFETP is a teacher training institution founded in 1972. It is made up of 3 sites: NANTES – LILLE and LYON spread over the national territory. Its mission is the further training for teachers working in public technical school that represent around 700 schools. The CNFETP has been in partnership with the IUFM (teachers training state institution) for 13 years in order to provide training for the new teachers of the E.T.P. The 3 teacher training centres developed according to everyone's needs and specificities:
The setting of traning actions following the reforms
The development of the "TICE": The information and education technologies for education
Teachers and schools support
The CNFETP acts according to the schools needs that are linked with the institutional partners of the public education (Catholic education) Last years development and improvement. The sitting of the distance training New partnership development (for example the field of prevention, safety in partnership of the CNAM (State health insurance office) Moreover the CNFETP got involved in the field of research: about twenty researches-actions have been carried out with different partners from the university world. For any further information, please refer to our website: www.cnfetp-lille.fr

Connectis srl (IT)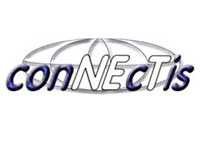 Connectis is formed on the basis of operating in the field of Information and Communication Technologies. Connectis covers various IT areas and focuses on software development and computer systems, the creation and production of multimedia material and computerized advertising graphics. Particular attention is given to the use and to the diffusion of New Technologies based on Internet use. Commercial and educational software is produced by Connectis. The Connectis' core business is the production of e-learning platforms. Connectis' experience in Transnational Co-operation projects:
Socrates "MULTIMEDIART" – planning of the e-learning platform
Socrates "MHM: Multimedia History Memorial" - planning of the e-learning platform
Leonardo "ELS: European Languages for Secretaries - planning of the e-learning platform
Leonardo "LeTS: Language eTeacher Services - planning of the e-learning platform

Pixel (IT)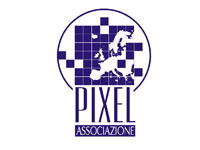 Pixel, created in 1999, is an education and training institution based in Florence (Italy). Pixel's mission is to promote an innovative approach to education, training and culture, this is done mostly by exploiting the best potential of ICT for education and training. Pixel training offers focuses on selected main areas: information and communication technologies (e.g. new technologies for education; Internet for tourism etc.); business administration (e.g. quality issues; marketing etc.) and language learning (e.g. Online language learning; Business languages; Language Learning for tourism management etc.); European Cooperation (e.g. European project planning; Management; Financial Planning etc).. Pixel training offer is addressed to: teachers; trainers; entrepreneurs; workers; public officers; post diploma students. Pixel trains around 300 people each year. Of those: 40% are workers going through in-company training; 40% are in-service teachers and trainers; 15% are public officers; 5% are post diploma students. Pixel has a permanent staff of 10 people and a network of about 100 external professionals and trainers that cooperate with them on specific activities. Pixel has developed strong co-operation agreements and partnerships, all over Europe, with universities, public authorities , training organisations, social parties, educational establishments, research and development centres, etc. Pixel has significant experience in the field of European cooperation and transnational collaboration. Pixel has been involved in 32 projects financed by the European Commission in the framework of the following programmes: Socrates ODL; Socrates Minerva; Socrates Grundtvig; Socrates Lingua; Socrates Comenius; Leonardo da Vinci; eLearning. Of those projects: 15 were developed in the field of teachers' training; 5 were developed on the field of language learning; 5 focused on research on education and training; 4 were developed in the field of training for youth; 3 were developed in the field of in-company training. Pixel is currently the promoter and / or coordinator of the following European projects: European Languages For Secretaries (Leonardo da Vinci 2003-I-03-Bf-La-154168); Language eTeachers Tools (Leonardo da Vinci); Multimedia History Memorial (Socrates Comenius 2.1); The Learning Game (Socrates Comenius 2.1); School Inclusion (Life Long Learning Sub-Programme Comenius); Michelangelo (Life Long Learning Sub-Programme Comenius); History Online (Life Long Learning Sub-Programme Erasmus); Els @ Work (Life Long Learning Sub-Programme Leonardo da Vinci) Pixel has also coordinated over 30 training projects funded by the European Social Fund. Pixel quality system was certified compliance with the standard UNI EN ISO 9001:2000. Pixel is accredited by the Italian Ministry of Education and in this role provides officially recognised in service teachers training initiatives. Pixel is accredited by the Tuscan Regional County and in this role provides officially recognised qualifications for professional training.

APOWER (Association for the Promotion of Women in Romania) (RO)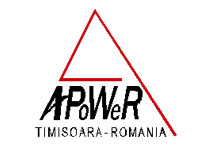 Association for the Promotion of Women in Romania (APoWeR) is a nongovernmental organisation whose mission is to educate the whole society by promoting affirmative and non-discriminatory policies in order to increase the quality of women's lives in Romania. The organisation works to raise public awareness through programmes of education regarding human rights, violence against women and democratic policies for the promotion of equal opportunities; to provide social support services consisting of psychological and legal counselling, social assistance, phone counselling and educational programmes; to promote adequate legislation through lobby and advocacy campaigns. APoWeR is divided into three autonomous centres specialized in: legislative research and defence of women's rights (1), direct services (2), education, advocacy and economic support (3). The main results include: education programmes for over 500 persons, direct services for over 3000 beneficiaries, public information for around 4 millions citizens, promotion of domestic violence law, and monitoring of 290 administrative institutions. APoWeR has coordinated over 20 national projects, activated as partner in 10 European projects, and is currently coordinator of an European project under Youth in Action Programme.

TRANSFER Slovensko, s.r.o. (Slovak Republik)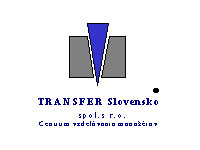 The company TRANSFER Slovensko was founded in 1994 as a slovak privat education and consulting company. It is a currently one of the major educational and consulting privat companies in Slovak scene. The companys purpose and mission is to provide an integradet system of human resources services by covering areas : educational programmes, training programmes, consulting oriented on human resources management systems and international projects. In the educational process TRANSFER makews use of its own know –how in a distance learning systems of managers at all levels, the training programmes are directed on management soft skills in areas such communication, team building, leadership and motivation, personal and profesional development and etc. TRANSFER realize vocational education and training programmes in many international and slovak companies as Volkswagen, Embraco, Plastic Omnium, Delphi, Johnson Controls and etc. Together with this componies TRANSFER prepare educational programmes and special education materials, special training programmes with tutors from this compoanies which are responsible for education. TRANSFER provide education for minorities, travelling people, teachers, imigrants in multicultural education, habits and other skills which they would needs in other cultural enviroment. TRANSFER has 10 years experience with international projects as Leonardo, Socrates, PHARE, ESF ets.. TRANSFER has 2 Leonardo projects as contractor and was involved as a partner in 15 other Leonardo da Vinci projects.

CREDS, Cambridgeshire County Council (NL)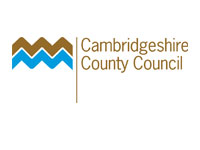 Cambridgeshire Race Equality and Diversity Service (CREDS) is a functional component of the Directorate of Learning which is located within the Office of Children and Young People's Services (OCYPS), Cambridgeshire County Council. The Race Equality and Diversity Service is primarily funded through Standards Fund, which includes the Ethnic Minority Achievement Grant (EMAG). CREDS works with schools, parents/carers and communities to support the raising of educational achievement of Black, minority ethnic (BME), Gypsy and Traveller children. There are 2 strands to the Service, one which focuses on Gypsy, Roma and Traveller achievement and the other on black and minority ethnic achievement, including English as an additional language (EAL). Within these strands, there are 4 teams, namely:
Team for Traveller Education (incorporating the Traveller Outreach Team)
Ethnic Minority Achievement Grant Team
Community Inclusion Team
EMA (Ethnic Minority Achievement)/EAL (english as an Additional Language) Outreach Team
The Service provides support and guidance to schools and other Local Authority services on implementing the Race Relations (Amendment) Act 2000 (RRAA) and on meeting the duty to promote community cohesion (Education Act 2006).