RESERVED AREA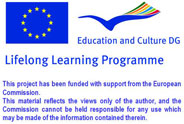 Database of Document
Homepage > Documents > Reviews of Pubblication
TITLE OF PRODUCT
:
Nos appartenances multiples
NAME OF AUTHOR(S)
:
Marie–Noëlle LELOUP (psychopédagogue et professeur d'éducation à la diversité culturelle en Haute Ecole)
PLACE AND DATE OG PUBBLICATION
:
Asbl Grappa – septembre 2008
LANGUAGE/S OF PRODUCT
:
Français
DESCRIPTION OF CONTENTS
:
Nos appartenances multiples
Cette activité consiste à placer des panneaux dans le local en indiquant chacun le nom d'un « groupe d'appartenance »( 1. Je me sens belge, turc, marocain, …2. Je me sens « fils de mon quartier, de ma ville, mon village… »3. Je me sens citoyen du monde, …)
Les enfants se placent alors sous le panneau qui selon eux leur « correspond le plus » et répondent à une série de questions :
- Pourquoi ais-je choisi ce panneau ?
- Ais-je hésité à le choisir ?
- Quelles sont les qualités du groupe que j'ai choisi ?
- Pourquoi ces qualités sont –elles importantes pour moi ?
Dans les 10 groupes d'appartenances, après discussion, on choisit un porte-parole qui explicitera aux autres groupes les raisons de leurs choix et les qualités de leur « groupe ».
L'un des objectifs est de faire découvrir les difficultés à se situer dans une groupe d'appartenance plutôt que dans un autre, mettre en évidence les points communs des participants qui ont choisi un même panneau, pour dégager les notions de valeurs, d'appartenance et d'identité et souligner que chaque personne a des appartenances multiples qui définissent son identité.
NAME OF INSTITUTION
:
Asbl Grappa
Routes - Copyright 2009 - This project has been funded with support from the European Commission