RESERVED AREA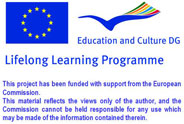 Database of Document
Homepage > Documents > Reviews of Pubblication
TITLE OF PRODUCT
:
Portrete ale emigrantilor romani de la inceputul secolului 20
NAME OF AUTHOR(S)
:
William Williams(1862-1947), colectionar
PLACE AND DATE OG PUBBLICATION
:
National Georaphic, 1909 Blogpage, August 2009
LANGUAGE/S OF PRODUCT
:
Romana
DESCRIPTION OF CONTENTS
:
William Williams (1862-1947) comisar pentru migratie a Centrului pentru imigratie Elis Island din New York a adunat in perioada 1906-1914 o colectie de 97 de fotografii. Printre portrete sunt si 6 fotografii a imigrantilor romani din acea perioada, imbracati in costume populare. Imaginile au fost publicate in revista National Geographic din 1909. Acesti 3 romani care au plecat la capatul lumii sunt fascinanti, asemenea baladei "Miorita" (poem romanesc).
COMMENTS ON THIS DOCUMENT
:
Pozele incluse in National Geographic arata ca la inceputul secolului Romanii preferau sa emigreze in state precum SUA.
NAME OF COMPILER
:
Victoria Captari
NAME OF INSTITUTION
:
APoWeR, Timisoara
Routes - Copyright 2009 - This project has been funded with support from the European Commission