RESERVED AREA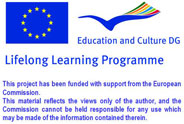 Database of Document
Homepage > Documents > Reviews of Pubblication
TITLE OF PRODUCT
:
One million men absent. A statistic over the balance between men and women in Romania
NAME OF AUTHOR(S)
:
Sorin Adam Matei
PLACE AND DATE OG PUBBLICATION
:
Evenimentul Zilei, Bucharest, April 2005
TYPE OF PRODUCT
:
Article, Web Article
LANGUAGE/S OF PRODUCT
:
Romanian

DESCRIPTION OF CONTENTS
:
Although Romania has not gone through a war recently, there is a clear lack of balance between men and women. The difference in percents is not so large, with 48.8% men and 51.3% women compared with 49.3% men and 50.7%women before 1989. However, in terms of numbers there is a significant unbalance. We refer to 1.084.050 men less than women. This number is bigger than Romanian loss of lives during the second world war .Their absence from home cannot be bought with dollars or euro. Sociologists showed that young people who grow up in families where father is missing have more chances to have discipline problems. They cannot do properly at school and remain behind and frequently are attracted into criminal activity. Families who live apart have more chances to get to divorce.

COMMENTS ON THIS DOCUMENT
:
The article deals with problems that might appear in families where father is missing from house; it also presents numerically the difference between men and women and its significance.

NAME OF COMPILER
:
JURCA MIHAELA, POKA CRISTINA


NAME OF INSTITUTION
:
School no.22 Timisoara


ROLE
:
History teacher, English teacher

Routes - Copyright 2009 - This project has been funded with support from the European Commission