RESERVED AREA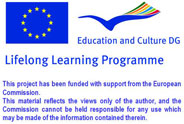 Database of Document
Homepage > Documents > Reviews of Pubblication
TITLE OF PRODUCT
:
Citizenship: People, Rights and Power in Britain - Post War Immigration (Online document)
NAME OF AUTHOR(S)
:

National Archives and Parliamentary Archives, UK
PLACE AND DATE OG PUBBLICATION
:
Online
LANGUAGE/S OF PRODUCT
:
English



DESCRIPTION OF CONTENTS
:
This online exhibition offers an interactive history of Citizenship in Britain with a section on Post War Immigration (see link below) which outlines the main phases of immigration since 1945 and comments on aspects of developing race relations at the time.
There are links to 3 documents:

•A booklet explaining the key features of the 1968 Race Relations Act which made discrimination on ethnicity grounds illegal and set up the Community Relations Commission to 'promote racial harmony'.

•An item from a 1960 edition of The Daily Herald about 'the controversy regarding Italian workers in Bedford in 1960'.

•A 1969 memo from the House of Commons Select Committee on Race Relations concerning provision for the education of immigrant children.

COMMENTS ON THIS DOCUMENT
:
The National Archives and the Parliamentary Archives jointly produced this online exhibition which is funded by the New Opportunities Fund.

It provides a brief but candid interpetation of issues pertaining to post-war immigration.

NAME OF COMPILER
:
Liz Peadon


NAME OF INSTITUTION
:
CREDS, Cambridgeshire County Council


Routes - Copyright 2009 - This project has been funded with support from the European Commission