RESERVED AREA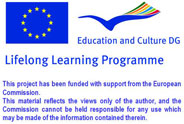 Database of Document
Homepage > Documents > Reviews of Pubblication
TITLE OF PRODUCT
:
Mineurs
NAME OF AUTHOR(S)
:
Fulvio Wetzl


PLACE AND DATE OG PUBBLICATION
:
2007, Italia/Belgio
LANGUAGE/S OF PRODUCT
:
Italia, Francia
DESCRIPTION OF CONTENTS
:
Lucania, 1961. Quattro bambini e la loro vita quotidiana in un piccolo paese. Armando ed Egidio sono di modeste condizioni economiche, Mario è il figlio del dottore e Vito ha come padre un restauratore di oggetti sacri. I bambini imparano a crescere a scuola (dove hanno un maestro capace di appassionarli) e nei giochi all'aperto.
Molti uomini del loro paese sono già partiti per il Belgio per lavorare nelle miniere di carbone. Alcuni di loro sono tornati a casa affetti da silicosi. Armando ed Egidio partiranno presto. Armando, insieme a sua madre Vitina, raggiungerà suo padre e suoi fratelli. Egidio partirà con tutta la sua famiglia. In Belgio gli adulti si confrontano con lo sfruttamento e con le cattive condizioni di vita, mentre i bambini devono trovare un modo per integrarsi nella nuova scuola.
.

COMMENTS ON THIS DOCUMENT
:
Il film racconta la storia di un protagonista, che potrebbe provenire anche da altre parti delle regioni italiane, come l'Umbria, dove la vita dopo la seconda Guerra Mondiale era molto difficile per molte persone.
Gli emigranti lucani sono il simbolo di tutti quelli emigranti italiani che cercarono e si aspettarono di trovare all'estero un futuro migliore.





NAME OF COMPILER
:
Simone Maria Massaccesi, Marta Crisanti and Luca Gentili
NAME OF INSTITUTION
:
Liceo Scientifico "G.Marconi"(Senior High School specializing in Science Education)
Routes - Copyright 2009 - This project has been funded with support from the European Commission