RESERVED AREA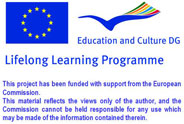 Database of Document
Homepage > Documents > Reviews of Pubblication
TITLE OF PRODUCT
:
Hier wo ich lebe will ich wählen. (EN)
NAME OF AUTHOR(S)
:
Landesarbeitsgemeinschaft der kommunalen Migrantenvertretungen NRW
A public body for the representation of the Migrants in Northrhine Westfalia, a federal german state (Bundesland)
PLACE AND DATE OG PUBBLICATION
:
2009
TYPE OF PRODUCT
:
Article, Web Article
LANGUAGE/S OF PRODUCT
:
German
DESCRIPTION OF CONTENTS
:
Der Link gibt Informationenn über eine Kampagne zum Kommunalen Wahlrecht. Diese bezieht sich auf das Bundesland Nordrhein Westfalen. Es ist Teil der Diskussion um die Rechte und Pflichten von Migranten, die nicht die Deutsche Staatsbürgerschaft haben oder wollen, aber trotzdem aktiv am politischen leben teilnehmen wollen.
The link provides information about a campaign for the granting of the right for communal voting. It is part of the debate about the rights and duties of Migrants who don't have or don't want to have the German citizenship but neitertheless want to be political active .
COMMENTS ON THIS DOCUMENT
:
his link is a good starting point for in depth investigation about this scope.
Routes - Copyright 2009 - This project has been funded with support from the European Commission