RESERVED AREA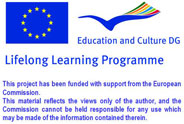 Database of Document
Homepage > Documents > Reviews of Pubblication
TITLE OF PRODUCT
:
Romanian in the Queen's guard in Denmark (Web article)
NAME OF AUTHOR(S)
:
Evenimentul Zile
PLACE AND DATE OG PUBBLICATION
:
Evenimentul Zilei Newspaper, November 11, 2004
TYPE OF PRODUCT
:
Article, Web Article
LANGUAGE/S OF PRODUCT
:
Romanian
DESCRIPTION OF CONTENTS
:
Family Virgilsen live in Western Denmark, quite far away from Copenhagen. A community of Romanians was formed here starting from 1988. There are about 25 well organized Romanian families in that town. Even if most of them arrived in 1988, there are people who set there after 1990 but those families are not very well known. A priest from Romania may rarely come, at least once in two years and so once in two years we gather together. Otherwise they have to go to Sweden to participate in a mass in Sweden there is a Romanian orthodox church. We are connected to Romania only helped by the Internet. Virgil has changed his family name into Virgilsen to sound more Scandinavian. He admitted it was not compulsory but it helped a lot. In 1988 Virgil crossed the Hungarian border. Together with other friends he left his country and lived in Budapest for a while. There he tried to involve in politics and even to set the foundation of a newspaper called "Free Romania". Virgil moved on northwards. He settled in Denmark and some time later he gave up .not regretfully, his Romanian citizenship. After the revolution he brought there his wife and children: Alexander born in 1983 and Daniel born in 1984. He explains that at that time he was forced to give up his Romanian citizenship in order to get the Danish citizenship. He also remarks that the only Romanian citizens in his family are his children, who also have the Danish citizenship. Law permitted them to have double citizenship and their father agreed it was good to have them both if possible. The Virgilsens speak both Romanian and Danish at home. His son Alexander has enrolled in the guard of Queen Margaret II of Denmark and he guards the Royal Palace Amalienborg which is in the heart of Copenhagen. Wearing a distinct uniform and bear fur cap, he attracts hundreds of tourists every day but he also stirs envy among other Danish. According to the latter, being enrolled in the Queen guard is considered a great honour .
NAME OF COMPILER
:
JURCA MIHAELA


NAME OF INSTITUTION
:
SECONDARY SCHOOL NO 22 TIMISOARA ROMANIA


Routes - Copyright 2009 - This project has been funded with support from the European Commission