RESERVED AREA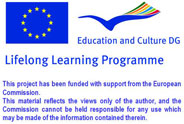 Database of Document
Homepage > Documents > Reviews of Pubblication
TITLE OF PRODUCT
:
Immigration: The Inconvenient Truth. Rageh Omaar investigates how immigration has affected Britain
NAME OF AUTHOR(S)
:
Channel 4 Dispatches
PLACE AND DATE OG PUBBLICATION
:
April 2008, UK
TYPE OF PRODUCT
:
Article, Web Article
LANGUAGE/S OF PRODUCT
:
English
DESCRIPTION OF CONTENTS
:
The article summarises a series of three programmes presented by Rageh Omaar which investigate how immigration has affected Britain.

Making reference to Enoch Powell's 'Rivers of Blood' speech of 1968 and the 1981 summer race riots Omaar explored where the people of Britain are today on the subject of immigration.

The programmes featured the 'specially commissioned YouGov survey that reveals what people living in Britain (including settled immigrants and new arrivals) really think about the topic of immigration and what its effects are and have been on British life'.

COMMENTS ON THIS DOCUMENT
:
The programmes attempted to gain the views of ordinary people and 'poses some of the uncomfortable questions Powell raised in his speech which are often sidestepped in political debate.' It concludes that while tensions between the settled population and immigrants continue the nation's response has moved on from 1968 and is now more honest and open.

The webpage provides links to the full 'Rivers of Blood' speech by Enoch Powell to the Conservative Association meeting in Birmingham in 1968.

NAME OF COMPILER
:
Liz Peadon
NAME OF INSTITUTION
:
CREDS, Cambridgeshire County Council
Routes - Copyright 2009 - This project has been funded with support from the European Commission