RESERVED AREA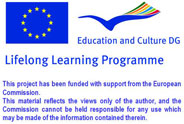 Database of Document
Homepage > Documents > Reviews of Pubblication
TITLE OF PRODUCT
:
Casa mia: a song by Equipe 84, an Italian pop band of the Sixties and Seventies
NAME OF AUTHOR(S)
:
Equipe 84
PLACE AND DATE OG PUBBLICATION
:
1971- Milan (Italy)
LANGUAGE/S OF PRODUCT
:
Italian
DESCRIPTION OF CONTENTS
:
''Torno a casa, siamo in tanti sul treno… occhi stanchi ma nel cuore il sereno'' .
This is the beginning of Equipe 84's song, Casa Mia ("Home"). Equipe 84 was a pop band very known in the Sixties and Seventies.
The text talks about the sadness and the homesickness of a man who returns home, after months of work, coming back to Italy to see his beloved wife. The song ends with the return of this man in his ''working country'', bound to leave his family again and to go back to a country where nobody can understand him and his language.

COMMENTS ON THIS DOCUMENT
:
What is emphasized in this song is the regret of this man returning back home to his family just for a while because of his work abroad. When he returns, he recovers all the things and the emotional bonds he had left, like his wife, the language and so on. But this brief happiness is fated to disappear since he will have to go back to the foreign country, where he works also to support economically the same family he had to leave.
NAME OF COMPILER
:
Maria Barchiesi and Valentina Vitelli
NAME OF INSTITUTION
:
I.S.I.C. Federico Frezzi Foligno
Routes - Copyright 2009 - This project has been funded with support from the European Commission