RESERVED AREA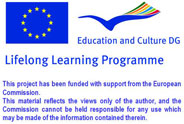 Database of Document
Homepage > Documents > Reviews of Pubblication
TITLE OF PRODUCT
:

Migration to Besançon: History and memory

NAME OF AUTHOR(S)
:
Mairie de Besançon


PLACE AND DATE OG PUBBLICATION
:
City hall of Besançon
TYPE OF PRODUCT
:
Article, Web Article
LANGUAGE/S OF PRODUCT
:
French
DESCRIPTION OF CONTENTS
:

This Website presents in six big parts the history of the immigration to Besançon, city of the east of France, department of the Doubs, region Franche–Comté.
History / places / culture / work / family / here and over there.
Each part is split up into several parts.
The site proposes documents and a bibliography too.
It is becoming richer regularly with testimonies, documents and articles.

COMMENTS ON THIS DOCUMENT
:

This site is very lively, interactive, and rich in testimonies.
It enables to find an extensive documentation and multiple articles that give the possibility to tackle under several aspects the immigration and the integration in the east of France through the example of Besançon.

NAME OF COMPILER
:
Frédéric Rousselle / Marika Kovacs
NAME OF INSTITUTION
:
CNFETP
Routes - Copyright 2009 - This project has been funded with support from the European Commission