RESERVED AREA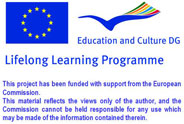 Database of Document
Homepage > Documents > Reviews of Pubblication
TITLE OF PRODUCT
:
Movimento della popolazione. Indicatori.
NAME OF AUTHOR(S)
:
Swiss Confederation.
PLACE AND DATE OG PUBBLICATION
:
2011, Bern.
TYPE OF PRODUCT
:
Statistics
LANGUAGE/S OF PRODUCT
:
Italian.
DESCRIPTION OF CONTENTS
:
Il confronto tra l'immigrazione e l'emigrazione evidenzia grandi differenze tra i vari gruppi di nazionalità. Tra gli svizzeri ci sono più emigranti che immigranti. A partire dal 1998, hanno lasciato la Svizzera oltre 68'500 persone in più di quante ne sono invece ritornate. Anche tra le persone originarie dall'Italia, dalla Spagna e dal Portogallo, Paesi che un tempo fornivano la mano d'opera straniera più consistente, vi sono più persone che lasciano la Svizzera di quante non ne entrino. Per contro, vi sono più francesi e tedeschi che dal 1998 sono immigrati in Svizzera di quanti ne sono partiti. Un'eccedenza di immigrazione si segnala anche per i serbi e montenegrini nonché per le persone dei Paesi extra europei.
NAME OF COMPILER
:
Ivan Ureta.
NAME OF INSTITUTION
:
University of Lugano.
Routes - Copyright 2009 - This project has been funded with support from the European Commission