RESERVED AREA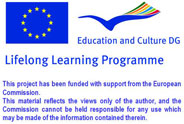 Database of Document
Homepage > Documents > Reviews of Pubblication
TITLE OF PRODUCT
:
Born Abroad – An immigration map of Britain. Same statistics about immigrants in Britain
NAME OF AUTHOR(S)
:
BBC News Channel
PLACE AND DATE OG PUBBLICATION
:
2005 UK
TYPE OF PRODUCT
:
Statistics
LANGUAGE/S OF PRODUCT
:
English
DESCRIPTION OF CONTENTS
:
Born Abroad is a database of figures about immigrants in Britain based on research by the Institute of Public Policy Research.

The IPPR report is largely based on data from the 2001 UK census which includes all foreign-born people regardless of how long they have been in the UK.

Born Abroad is split into four sections: "Overview", "Around Britain", "Countries of Birth" and "Economics".

COMMENTS ON THIS DOCUMENT
:
The census figures that make up the bulk of Born Abroad only show the country people were born in, not their ethnicity or citizenship. For example, the children of British military personnel born in Germany will be included in the figures for Germany, even though they are likely to be British.

Also, the figures only reflect the picture up to 2001, since when some significant events have had an impact on immigration to Britain, including, for example, enlargement of the European Union and the war in Iraq.

NAME OF COMPILER
:
Liz Peadon
NAME OF INSTITUTION
:
CREDS, Cambridgeshire County Council
Routes - Copyright 2009 - This project has been funded with support from the European Commission