RESERVED AREA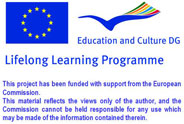 Database of Document
Homepage > Documents > Reviews of Pubblication
TITLE OF PRODUCT
:
La Mina
NAME OF AUTHOR(S)
:
Loredana Bianconi
PLACE AND DATE OG PUBBLICATION
:
1989
LANGUAGE/S OF PRODUCT
:
Français
DESCRIPTION OF CONTENTS
:
A travers la vision de Mara, une fillette italienne d'une dizaine d'années, "La Mina" nous offre une évocation constrastée de la Belgique des années 50 : images noires de la Belgique des charbonnages, des grèves, souvenirs de la catastrophe de Marcinelle, de la cruauté des enfants face à l'immigration... Images tendres de la complicité de Mara et de son grand-père quand ils vont labourer le petit jardin à côté de la mine, des jeux de la petite fille et de son amie dans le grenier... Images réalistes des veillées funèbres, de la fuite des petites filles vers l'Italie et surtout la fête de famille où, à la fois on joue "à tombola", on s'extasie sur le colis venu d'Italie, on danse sur les chansons de là-bas et où on parle de la mine et des accidents..
NAME OF COMPILER
:
Mylène REBESCHINI
NAME OF INSTITUTION
:
Inforef
Routes - Copyright 2009 - This project has been funded with support from the European Commission