RESERVED AREA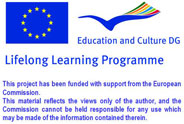 Database of Document
Homepage > Documents > Reviews of Pubblication
TITLE OF PRODUCT
:
The train of North
NAME OF AUTHOR(S)
:
François Scalzo
PLACE AND DATE OG PUBBLICATION
:
1997
LANGUAGE/S OF PRODUCT
:
French
DESCRIPTION OF CONTENTS
:
François Scalzo has now 83 years old. He came from Italy.
"....I was 26 years old when I left my country to find a job because there was no work in Southern Italy. It was in February, there was snow in Luxemburg and in the Ardennes. We arrived at Guillemins station and the employer of Collard mine was waiting for us to take us to that place where we would work and sleep. We were «uprooted ». It was all dark there.
I will always have regrets, because you suffer a lot when you are turned away from your country of origin… If you uproot a tree and replant it elsewhere, it will die. On the other hand, if you plant a just born tree, it will take root where it is..."
COMMENTS ON THIS DOCUMENT
:
An interesting biography where we can read all the problems that emigrants had met in Belgium.
NAME OF COMPILER
:
Rebeschini Milena
NAME OF INSTITUTION
:
Inforef
Routes - Copyright 2009 - This project has been funded with support from the European Commission